Don't miss the Italian Taste of Dubai, a unique festival to know the real taste of Italy.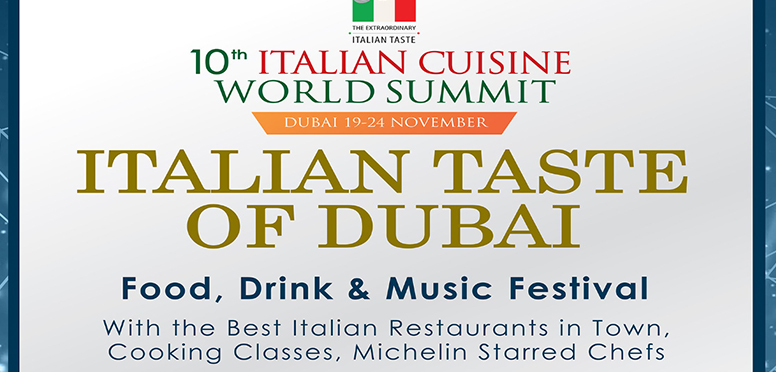 Next friday, november 23th, from 12 (Noon) to 11 PM, at the Hilton Hotel JBR Garden, many starred chef from Italy (between them also a great butcher) and best italian restaurants in town, will prepare delicious recipes, original finger foods, that you can eat drinking and dancing like an italian.
The festival is part of the 10th Italian Cuisine World Summit, focus event in Dubai for the World Week of Italian Cuisine.
Join us!